Heat Exchangers
We have over 35 years experience repairing, refurbishing and servicing all types of heat exchangers and can provide services on all heat exchanger brands.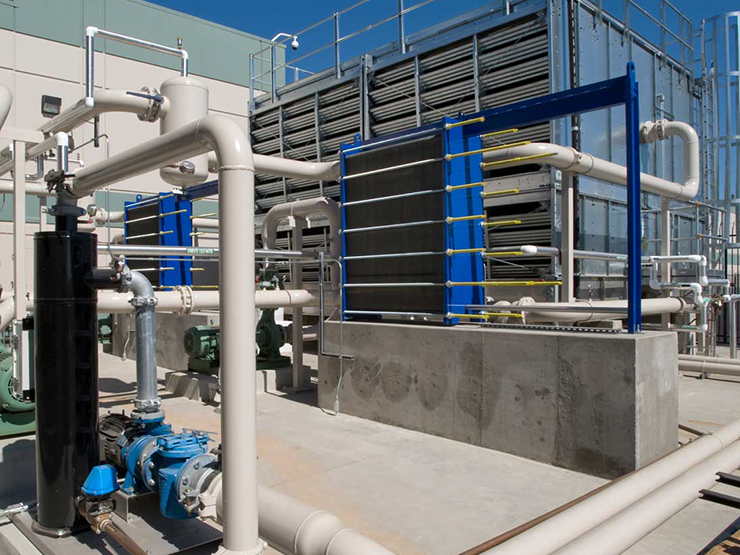 Services, Refurbishments & Parts
CT/HX has experience with all makes and models of Plate and Frame Heat Exchangers and can provide services, refurbishment and parts including:
Open Heat Exchanger in Place for Inspection and Water Cleaning
Remove Plates to be Chemically Cleaned Off-Site
Temporary Plate Packs
Replacement Gaskets
Replacement Plate Packs
Request A Free Inspection
CT/HX provides free inspections and detailed equipment reports for systems located in Delaware, District of Columbia, Florida, Georgia, Maryland, North Carolina, Pennsylvania, Virginia and West Virginia.

Inspections are available in all other regions for a small fee to cover travel expenses. Any inspection fees will be credited toward future work provided by CT/HX.
Safety & Service Is Always Our Priority.
We are dedicated to providing top quality service to enhance the performance of Cooling Towers and Plate & Frame Heat Exchangers.